Our practice accepts insurance from the following companies.

Aetna
Aetna is a national leader of health and related benefits offering dental insurance to our Sunnyvale patients, as well as health insurance, pharmacy, and life insurance products for individuals, medicare insurance and disability.

Delta Dental
Delta Dental Plans Association is a not-for-profit organization with some for-profit affiliates as member companies. Through its 39 independent member companies, it offers national dental coverage to our Sunnyvale dental patients - administering programs and reporting systems that provide employees and individuals with quality, cost-effective dental benefits and superior customer service.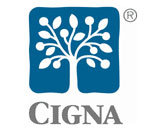 CIGNA
CIGNA offers a variety of dental plans and dental insurance to our Sunnyvale area patients, including CIGNA Dental Care (DHMO), CIGNA Dental PPO or CIGNA Traditional.

Ameritas Dental
At Ameritas Group, we put our customers first. And second. And third. Always. That's why we're able to provide over 4.8 million people with quality dental, vision and hearing care plans that fit their specific needs. And why we're ready and able to provide millions more with the same impeccable service.

Safeguard Dental
Safeguard
Dentures that look great and last
If you're looking for dentures that look great and last, look no further than Gary L. Seid, D.D.S located in the Sunnyvale, CA area. Gary Seid, D.D.S. will assess your needs and fit you with durable, comfortable, natural-looking dentures - at a price you can afford.
Lumineers® dental veneers
Gary Seid, D.D.S. is proud to be a popular Sunnyvale area Lumineers® dentist. If you have sensitive teeth and want pain-free dental veneers, we can help.
Our highly trained team has extensive experience with this quick and easy procedure. We'll help you transform from feeling self-conscious to feeling confident about your bright new smile.
NTI-tss plus to relieve migraines
Gary L. Seid, D.D.S is a trusted Sunnyvale area NTI-tss plus provider. Our highly-trained team fit you with a custom bite guard designed to relieve headaches and migraines caused by jaw clenching during sleep.
Each person is unique. Our experienced team will provide you with the individualized care you deserve for your situation.
Maximize your dental insurance benefits
At Gary L. Seid, D.D.S we aim to maximize your insurance benefits and make any remaining balance easily affordable. Sunnyvale area dentist Dr. Gary Seid and his knowledgeable staff can help answer any of your insurance questions.
We accept most insurance carriers. Please check with us prior to your appointment, but it's safe to say we likely accept the type of insurance you carry.
Youthful looking dentures
If you have older dentures or think you may need dentures, you're in luck. As people age, dentures can make them look older than they really are and can cause discomfort when chewing. Sunnyvale area dentures dentist Dr. Gary Seid can replace worn out dentures with top quality custom made, state-of-the-art dentures that blend with your skin, hair and even eye color. Your new dentures will look as natural as possible, and you'll look and feel younger, too.